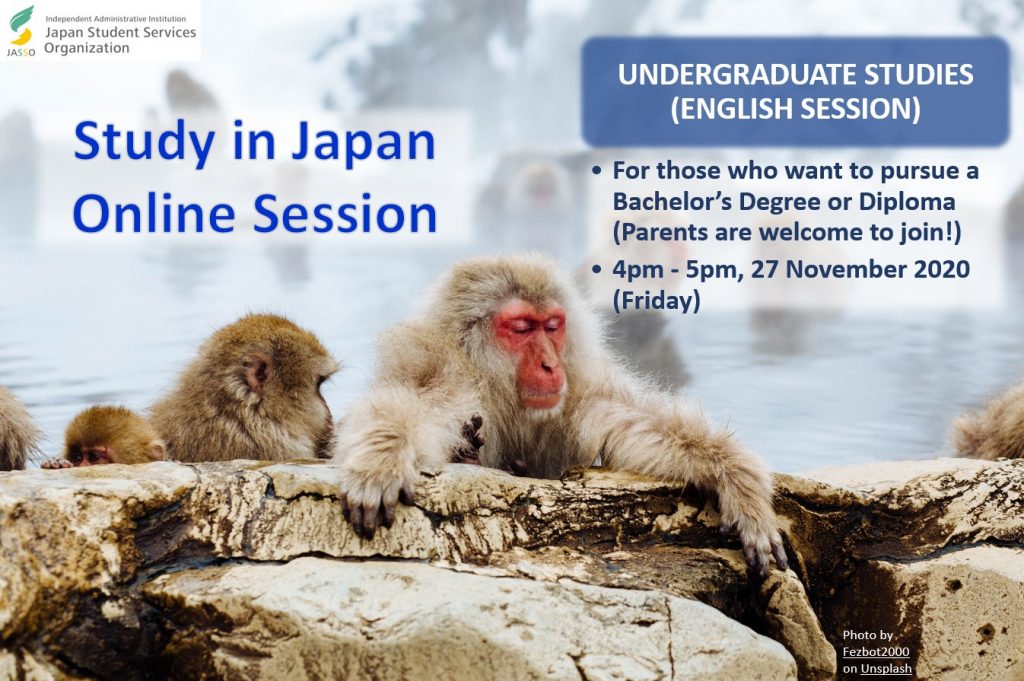 Thank you for participating in our Postgraduate Session last week.
We hope you enjoyed the sharing session with our guest! ありがとうございました!\
We'll be hosting another session for undergraduate studies tomorrow!
UNDERGRADUATE – University & Professional Training Colleges (Bachelor's degree & Diploma)
Date: 27 November 2020 (Friday)
Time: 4pm – 5pm
Language: English
Target audience: For students who wish to enter University in Japan to obtain a Bachelor's degree or Diploma (e.g. SPM, STPM, UEC, IGCSE, A-Levels, and equivalent qualifications)
Registration link: https://forms.gle/xJr9iqA3LWheAMJJA
See you then!