About JASSO Japan Educational Information Centre
JASSO Japan Educational Information Centre (or better knows as JASSO Malaysia Office) is the representative office of the Japan Student Services Organization (JASSO). Established in April 1995, the Centre provides Malaysians who wish to pursure an education in Japan with the latest, most appropriate information on tertiary and Japanese language institutes. Overseas Representative Offices of JASSO are also located in Bangkok (Thailand), Jakarta (Indonesia), Seoul (South Korea) and Hanoi (Vietnam).
What We Do
We offer free consultation services for those wishing to study in Japan, assisting students in getting the necessary information to pursue their goals. The Centre is equipped with a comprehensive reference library, with the latest brochures and guide books of the higher education institutions in Japan.
Visit JASSO HQ to know more about our organization.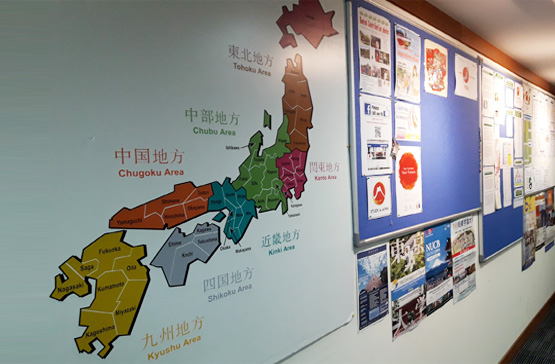 Free Consultation
Consultations on further studies in Japan can be made through letter :
A-7-5, Northpoint Offices, Mid Valley City,
No. 1, Medan Syed Putra Utara,
59200 Kuala Lumpur, Malaysia.
Telephone: 03 – 2287 0812 / 0813 / 0814
Fax: 03 – 2287 0815
Email: enquiry<@>studyinjapan.org.my
or by personal visit to JASSO Malaysia Office Location Map
*Please remove the "<" and ">" before sending us an email.
For personal consultations, please make an appointment Click Here
Office hours: Monday ~ Friday
0830 – 1200 and 1300 – 1630
Closed on Saturdays, Sundays and public holidays
(Currently closed due to CMCO)
Reference Library
Wide range of publications and reference books on further studies in Japan and guidebooks on undergraduate courses, postgraduate courses, postsecondary courses offering by specialised training colleges, courses offered in junior collges and Japanese language institutes, are available.
Reference and guidebooks are not for rental or borrowing.
Do call us before visiting the library to avoid disappointments.
The library is open to visitors from Mondays to Fridays between 9:00a.m. ~ 12:00p.m. and 1:00p.m. ~ 4:15p.m