Konnichiwa, everyone!
JASSO Malaysia Office is going to hold an online session about the trends and preparation strategies for science subjects, Part III (focusing on physics and chemistry) in Examination for Japanese University Admission for International Students (EJU) as scheduled below.
Date: February 3rd, 2023 (Friday)
Time: 4pm – 5pm (GMT +8, Malaysian Time)
Language: English
Speaker: Dr. EIKAWA HAJIME
Ex Lecturer at UniKL
Target audience: Students who are required to sit for EJU for the admission into Japanese higher education institutions.
** This is a MUST session especially for SPM (Malaysian Certificate of Education) and IGCSE students.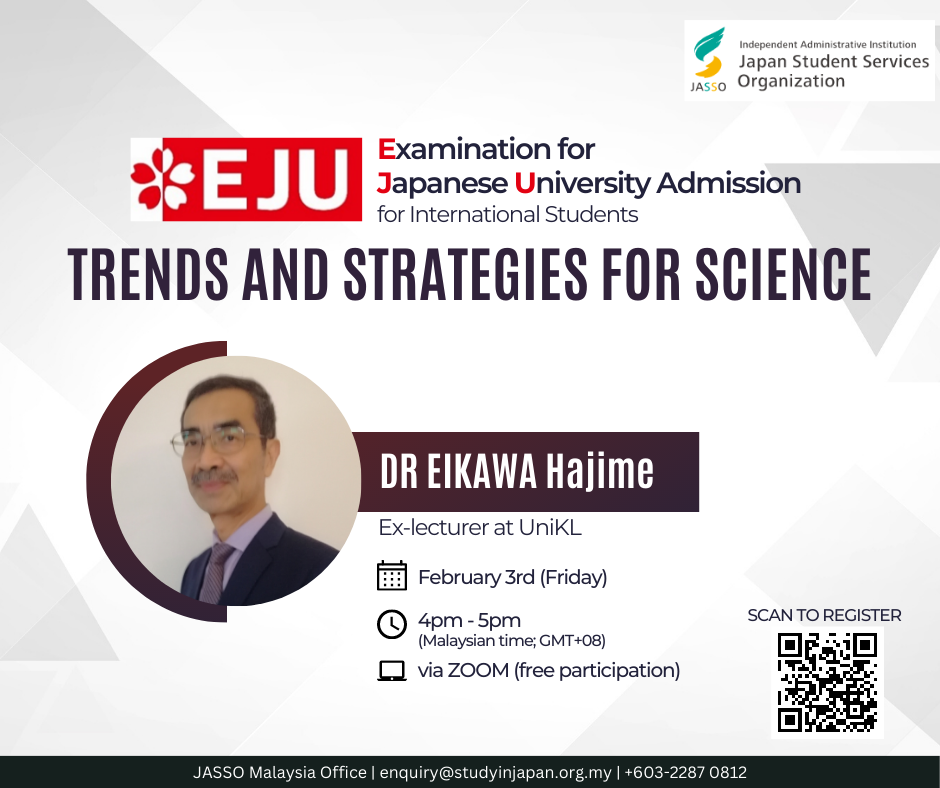 You may find more information about Examination for Japanese University Admission for International Students (EJU) at https://www.jasso.go.jp/en/ryugaku/eju/index.html